Some of the links below are affiliate links, which means that I will earn a commission if you choose to purchase. This commission comes at no additional cost to you. Please understand that I have experience with all these companies. I recommend them because they are helpful and useful, not because of the small commissions I make if you decide to buy something. Please do not spend any money on these products unless you feel you need them or that they'll help you achieve your goals. If you need any help or have any questions about this, please contact me here.
Smokin' Barbecue Recipes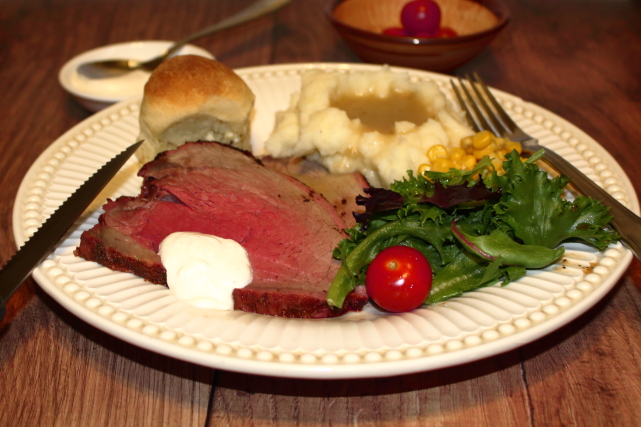 Barbecue recipes. If you're looking to make some fantastic barbecue, you need some great barbecue recipes. I must warn you though.
Making the best barbecue is a lot more than just having a list of ingredients and instructions, you also need the right equipment, technique and the freshest ingredients.
But...if you get everything else right, and your recipes don't cut it, you've still got a problem.
Not to worry though, the issues of equipment, technique and ingredients are covered in other areas of Barbecue-Know-How-com. Most notably, our barbecue tips page.
This page...is all about the recipes.
Avoid Another Cooking Disaster
Have you ever cooked something and it turned out...Well how should I say it...?
Really bad?
Of course. We all have. But it sure isn't any fun is it?
Who wants to spend all day tending a fire and coddling a piece of meat just to have it turn out dry and tasteless? Certainly not me! I'm sure you feel the same way.
No worries.
These barbecue recipes are tried and true. Bottom line is, they work! I've been barbecuing, finding and developing recipes and techniques since 2001.
But...Even if you have a great recipe, you still have to pay attention to what's going on.

Use Your Senses
If you ask a top chef or a barbecue pitmaster, how long should I cook this, you will get the same answer...Until it's done.
How much seasoning should I use? Enough to make it taste good.

You see, you need to use your senses. A lot of barbecue, and any good cooking, is done by "feel".
Just because the recipe says cook it for this long, you still can't pull it off until it's done.
There are variables in cooking;
You may have a difficult time maintaining temperature. If the temperature drops too low, this can add hours to your cook time.
It may be cold or windy outside, making it hard to maintain the ideal temperature.
Your cut of meat may be larger or smaller than what's in the recipe. That's okay. Just adjust your cooking time accordingly.

If the amount of spice rub or any other ingredient is too much or not enough, adjust it to your taste.
Cook what tastes fantastic to you.

Discover the Tastiest Barbecue Recipes Right Here!
Mops, Rubs and Sauces

You'll discover some great recipes and how to come up with your own!
Here you will find recipes to make the most delicious seafood, turkey, chicken and meat, right at home on your smoker.

You'll also discover some great barbecue sauce recipes and barbecue dry rub recipes.
You certainly don't want your masterpiece drying out! For a great basting sauce, check out the barbecue mop page.

Barbecue Side Dish Recipes
What's a barbecue without some tasty side dishes?
Well, we've got you covered...
Grilled veggies are great!
How about some grilled asparagus? Learn how to grill asparagus here...
Grilled corn is great at any cookout, it's quick, easy and delicious. Discover how to grill corn here!

How about some tender, spicy pinto beans? Always great at a cookout.
Macaroni and cheese has got to be the ultimate comfort food. For a fantastic recipe on this classic dish click here!

Looking for the perfect coleslaw recipe? It's right here.

Be the Master of Your Smoke Pit!
Barbecue Meat and Poultry Recipes

Imagine how you'll feel when you bring that mouthwatering plate of deliciousness to the table.
The smiles on everybody's faces.
The accolades you'll receive for being a smoky, voodoo magician! You'll be the envy of all your neighbors and friends.
So now it's time to hunker down and decide what you want to cook.
Are you looking for a great appetizer? How about some barbecue meatballs? Always a crowd pleaser.

Is it the most mouthwatering barbecue chicken on the planet?
A barbecue turkey is great for Thanksgiving, Christmas or any time of the year.

Delicious, moist and spicy barbecue pork, for the most delectable pulled pork sandwiches you've ever tasted.
Speaking of pork, how about some tasty grilled pork chops?
Or a juicy, spicy barbecue pork loin?
Ribs...
Smoky, spicy and delicious. For real barbecue ribs check out this recipe for fantastic barbecue ribs.
If you're looking to cook the king of barbecue meats; learn how to barbecue a brisket here.
If you love bratwurst, and who doesn't? You gotta check out this killer smoked bratwurst recipe! Very easy and incredibly delicious!

It's all right here, waiting for you to indulge.
So, sit back, relax, and have a look at these recipes. Find some that you like and make them your own. I promise...I won't tell anybody.
And if you have a favorite recipe, you'd like to share...well then...share it! So, fire up the barbecue, have some fun and keep on cooking! Here's to your success!

Write your comments about this page in the box below.

---