Barbecue Turkey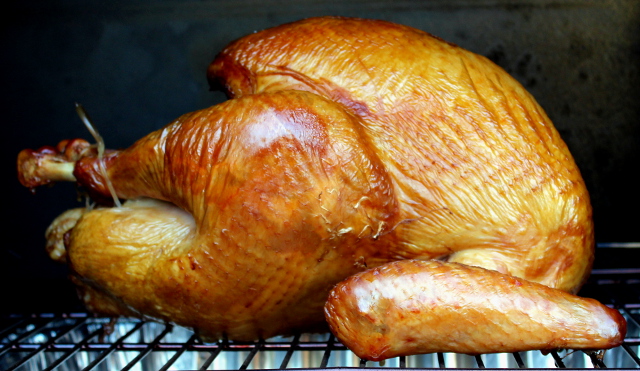 November is upon us. Time to start thinking about turkey day...
What a glorious month it is.
Time to come together with family and friends. To be thankful for all the wonderful people, opportunities and things we enjoy in our life.
And the bonus prize...A gigantic feast to celebrate the day!
Thanksgiving is the big day for turkey; 88% of Americans eat turkey on Thanksgiving Day. That equates to 46 million turkeys!
If you want a golden, delicious bird that's tender and juicy...
Like the one in the picture above...
I suggest you do a Barbecue Turkey.
Once you do, you'll never go back to oven roasted.
Here's the golden link. Barbecue Turkey Recipe


Have a safe and happy Thanksgiving.
May your turkey be golden and your face be smiling.
Happy cooking!
Wishing you all the best.
Joseph Barbour

Barbecue-Know-How.com
---